Palace Theater Shows 2020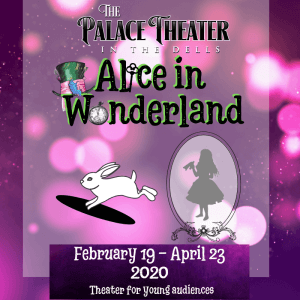 Alice In Wonderland-Saturday March 21, 2020(subject to change)
Please join us falling through the rabbit hole with Alice into her fantasy world of bizarre and peculiar creatures and new adventures. This story is fun for ALL ages!

Dirty Rotten Scoundrels-Date not yet determined
Base on the 1988 film, Dirty Rotten Scoundrels, two con men living on the French Riviera are competing for stealing $50,000.00.

Beauty and the Beast-December 5, 2020(subject to change)
Based on the 1991 Disney classic, an 18th century French fairy tale. Belle feels out of place in her village, finds the beast, and falls in love.